Latest Recent Projects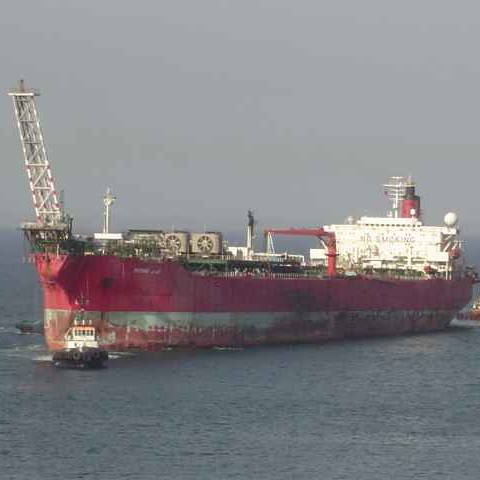 Sanmar Chain for mooring Block PM307 Offshore Peninsular Malaysia Bertam Field Development
Sanmar Chain International has supplied chain and shackles to Lundin Services B.V. to moor a FPSO (IKDAM) in the Block PM307 Bertam Field offshore Peninsula Malaysia.
The FPSO is to be moored approximately 40 meters off the west face of a well head platform located in the centre of the Bertam field. The FPSO will be moored with fourteen (14) legs with four legs leading from each of the starboard side bow and stern and port side bow and stern. SCI has supplied the 14 legs of chain of 132mm diameter Grade R4 studless and 14 D Types shackles Grade R4.
Lundin Services B.V. is a subsidiary to Lundin Petroleum Sweden in which Lundin Services B.V. is the operator for Block PM307 as approved by Pertroliam Nasional Berhad (Petronas).
Latest News
Sanmar Chain International offer Complete Mooring System at OTC 2015
Sanmar Chain International (SCI), is exhibiting their complete mooring system at Houstonâ€
Quick Enquiry
[contact-form-7 id="85" title="Contact form 1"]